Who Will Fill the future Ranks of Liverpool following the Summer Window?
by Thomas Atzenhoffer on The Bleacher Report
April 18, 2011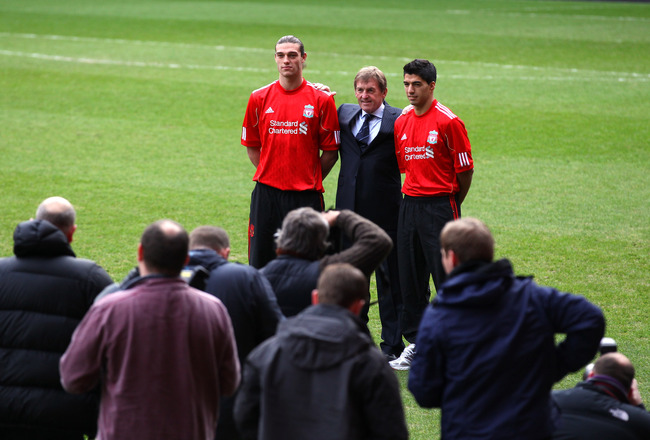 Alex Livesey/Getty Image
The summer transfer window is quickly approaching, and with so many names in the press over the past few months as possible targets for the Reds, it seems like it would be prudent to try and weed out the ones that are actually feasible.
It has been an up and down year, but the ups have come more often in the last few months. The ship seems to have been set right with Kenny Dalglish back in the driver's seat for the club, and his influence continues to be seen more and more each and every week.
With so many injuries, and an ever shrinking chance at European Football next season, the Merseysiders are constantly being linked with the next group of stars to head their way since the arrival of Luis Suarez and Andy Carroll.
The defense is the most suspect area as it has been decimated by injury time and time again over the last few seasons. However, the Reds' need for one or two natural wide players is ever more pronounced now that they have Andy Carroll up front.
David N'Gog also has played a great part for the club, but he needs time on loan to truly develop and the Reds are short on a reliable striker to step in behind Suarez, Carroll and Dirk Kuyt to alleviate the pressure on the three and also to push for a place in training to cause the team to work harder and progress even higher.
It is truly hard to determine which of these is the most important area. There is also growing concern that Steven Gerrard needs a replacement in the wings to learn from him before his legs and body run out.
So, in no particular order, here is a list of the players that seem the top 20 most likely to don the Red of Liverpool and come out to the Anfield Kop's full voice ringing out the verse's and chorus of "You'll Never Walk Alone."
CLICK HERE TO START THE SLIDESHOW AND READ MORE