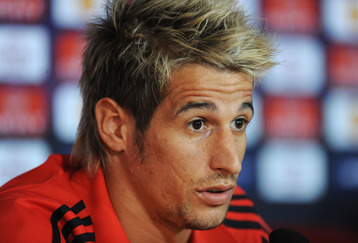 Dennis Doyle/Getty Images
(Bleacher Report) According to Portuguese press and Give Me Football.com, Liverpool have agreed to put out a large splash of cash early on in the summer window after having reached a believed £25 million fee with Benfica for the purchase of left-back Fabio Coentrao.
Coentrao is perhaps the most sought after left sided defender in the world at the current moment. There was supposedly a fee agreed with Real Madrid just two-days ago, but now it seems that the Reds might have pulled off a coup of the summer if the rumors are indeed true.
The Portuguese defender was highly linked with the Reds in the January window, and if he is indeed the first signing of the summer, Liverpool are certainly sending the message that they are going to be pushing for the top of the table as soon as possible.
You can follow me on Twitter
@thedailyatz
and
Facebook
or visit my personal
WebSite