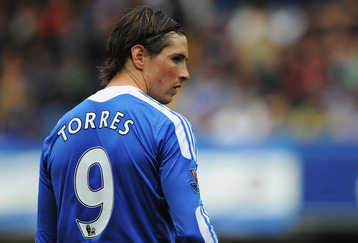 Michael Regan/Getty Images
(
Bleacher Report
)According to his new assistant manager, Michael Emenalo, Fernando Torres truly is at a loss without the service of Steven Gerrard and Xabi Alonso as quoted in today's Liverpool Echo.
The two had combined to supply Torres with the means to plunder 86 goals in 126 appearances as a Red, but he has only managed one goal since leaving in January for the, "Bigger Club," of Chelsea.
Given the fact that his move failed to bring him any silverware, and Liverpool are definitely on the rise with their new manager and owners, perhaps he is regretting it just a little bit. As is it is now the Blues without a stable management system, and an aging out squad while the Reds are once again full of enthusiasm, and looking to build with younger talent over the new years.
You can follow me on Twitter
@thedailyatz
and
Facebook
or visit my personal
WebSite