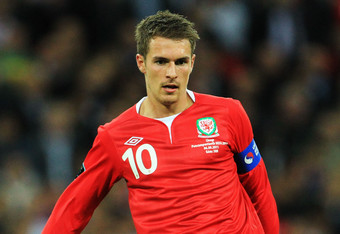 David Cannon/Getty Images
(
Bleacher Report
) Arsene Wenger spent big on the last day of the summer window in attempt to stop the bleeding that has seen his club have its worst start in years.
Two losses and a draw now see the Gunners in 17th place in the table, with a host of clubs swarming to try and kick the perennial top four club while they are down the ladder.
Arsenal may have captured Mikel Arteta from Everton and Yossi Benayoun from Chelsea on deadline day but are those two the real long term answers to the loss of both Cesc Fabregas and Samir Nasri?
In recent seasons Wenger has focused much more on youth than on older players as he always seems to spend large on talent and short on experience. That again still had some truth this summer when he splashed the cash on young Southampton starlet Alex Oxlade-Chamberlain.
However, this window as a whole was a different story for a change and may bear fruit for Wenger, but it does not answer the questions of what he will do to solve the long term voids of his two star midfielders that have now departed.
Rumors have continued for the past week as there still looks to be Arsenal money to spend come January, and there is still a short list of players that could be lined up for a winter time transfer raid
......Click to View all the News
.
You can follow me on Twitter
@thedailyatz
and
Facebook
or visit my personal
WebSite