Many Players are Experiencing Great Seasons under the Radar in the EPL this year.
by Thomas Atzenhoffer on The Bleacher Report
March 25, 2011.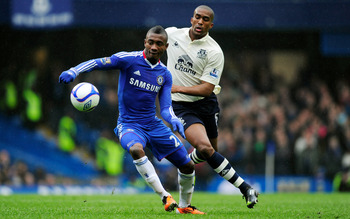 Jamie McDonald/Getty Images
Everyone knows that Dimitar Berbatov is the leading scorer in the English Premiership. Everyone knows that Rafael Van Der Vaart and Gareth Bale are experiencing great seasons with Tottenham Hotspur. However, there are some other attacking players having great success across the league this season that many may not have noticed.
It is no secret that a lot of times players can have great career seasons, but go quietly unnoticed because their club is having a rough year. That is the case for some of those mentioned, and others are here because they are having career years for themselves but are still flying under the radar.
So in the hopes of given out some praise for those that aren't the darlings of the media, here is a group of achievers in this years competition
........READ MORE AND START THE SLIDESHOW ON THE BLEACHER REPORT.