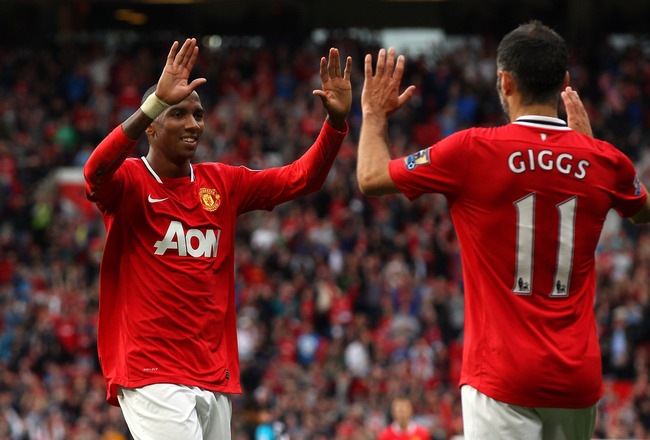 Alex Livesey/Getty Images
(
Bleacher Report
) Manchester United are still riding high after what could be a season defining moment, by devastating Arsenal at home two weekends ago 8-2.
The international break may have cooled down the team, but so far that looks unlikely as the majority of the players sent away to represent their respective countries put in excellent performances.
This weekend the focus shifts back to the EPL. United are top of the table by one goal over their neighboring rivals Manchester City.
This weekend's opponent, Bolton Wanderers, have endured a tough run of games. After nearly coming back to draw against Manchester City three weeks ago, they then were dealt a convincing defeat by Liverpool right before the break.
Owen Coyle will be hoping he can change his fortunes when Manchester United come to town but, being realistic, his club will have a daunting task putting the damper on Wayne Rooney or Ashley Young.
Both men have played inspired football for United so far. The Red Devils are usually slower out of the gates, and hit form in early November, but if this is them at about 75 percent then there are few teams that will be capable of knocking them off later on.
Coyle will be hoping that Gary Cahill can be beyond top class at the back, and that Fabrice Muamba can do something to disrupt the forward midfield play of United. If neither of those prove true, it will be a long day at the Reebok for the home team
......Click to View the Predicted Lineup
.
You can follow me on Twitter
@thedailyatz
and
Facebook
or visit my personal
WebSite