by Thomas Atzenhoffer on The Bleacher Report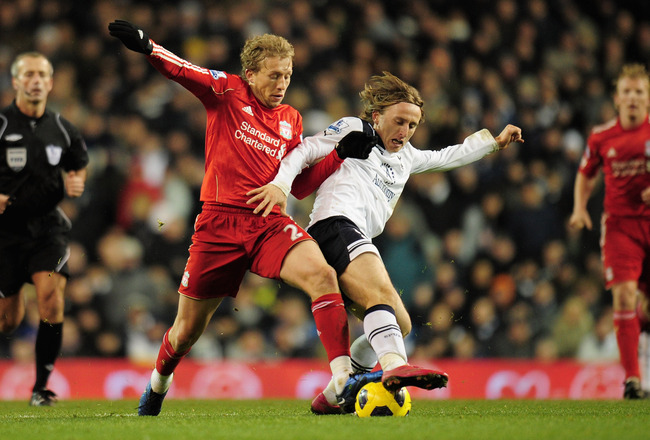 Shaun Botterill/Getty Images
With another weekend in the books, and another stumble by Harry Redknapp's charges, the pressure continues to mount on Tottenham to hold off Liverpool for the fifth place Europa League spot in the English Premier League.
In their last 10 matches, the Spurs have managed to take only 14 of a possible 30 points, and they have only one win in the last eight of those matches. Hard fought efforts against Arsenal and West Brom in the last two weeks just still have not been enough to produce victories.
Liverpool have collected 20 points from their previously possible 30 points and have managed to achieve victories over Chelsea, Manchester United and Manchester City, all teams in the top four of the table this season.
Despite a hard fought match against Chelsea on Saturday, the Spurs just can't seem to catch a break, and they just keep coming up slightly short at every turn. Their run of bad form and bad luck continues to leave the door open for Kenny Dalglish and his men, and this weekend, they continued to take full advantage.
Sunday morning's inspired victory over Newcastle United continued to show that the Reds mean business about qualifying for Europe next season as they climbed past Tottenham into fifth place thanks to their goal differential being far superior.
Though many have doubted that Liverpool could make it back up the table in time to even think of European competition next season, they are proving that perseverance pays off. Spurs still hold a game in hand advantage, but there are still many reasons to believe that the Reds can slip past their counterparts and nab the final European qualifying spot for England......
Click Here to View the Slideshow
.
You can follow me on Twitter
@thedailyatz
and
Facebook
or visit my personal
WebSite