(Bleacher Report) In what has been a reason of heartache and pain for Liverpool, it has also been a season of revived hopes and dreams. New faces, new leadership and new owners with a desire to win have done wonders for the Reds and the club as a whole.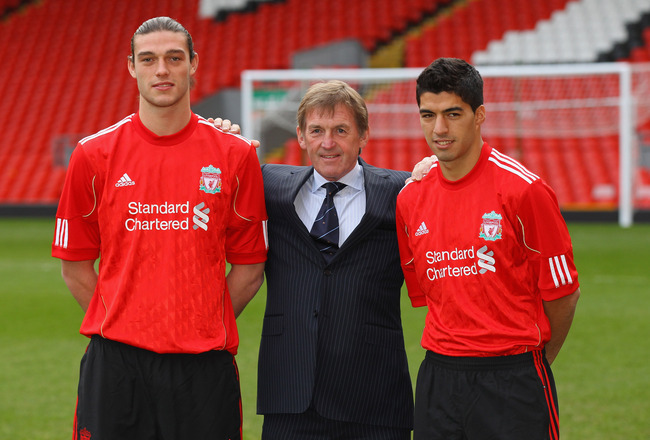 Alex Livesey/Getty Images
The January arrival of Luis Suarez has sparked a sleeping attack for the Reds, as his creativity and tenacious attacking desire to get in the mix has pushed the Reds to their best since his regular inclusions began in late February.
Andy Carroll has also had a great effect; he has given the Merseyside club a new dimension to play from with a tall powerful striker to hold up the play and allow the quick-footed Uruguayan Suarez, and the in-form attacker Dirk Kuyt to reap the benefits.
With the loss to Tottenham Sunday afternoon, it is still apparent how much there still is to change around Anfield. The current crop of players truly isn't enough, and there will most likely be a massive exodus during the summer, as well as several more new faces entering the mix.
In the spirit of what the Reds could look like after a successful summer in the transfer market, here is a brief look at what the Reds bench and starting 11 could look like next season......
Click Here to Start the Slideshow
.
You can follow me on Twitter
@thedailyatz
and
Facebook
or visit my personal
WebSite