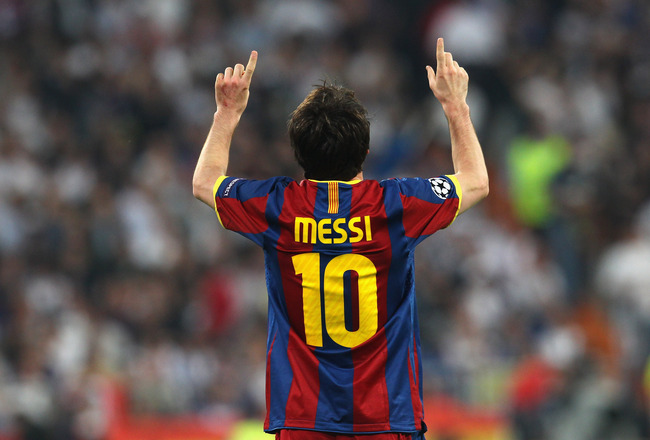 Alex Livesey/Getty Images
(Bleacher Report) Lionel Messi has stolen the Champion's League spotlight this year as he leads the competition with 11 goals as Pep Guardiola's Barcelona team heads into the final against Manchester United and Sir Alex Ferguson.
Messi's two goals against archrival Real Madrid in the first leg of their eventual triumph were what allowed the Blaugrana to advance, and he will be keen to continue his success this year and hopefully help his side raise the Champions League Trophy once more.
But Messi isn't the only player to be worthy of accolades in the history of the UEFA Champions League since its creation in 1992-92.
There are many other names worthy of their own time in the limelight, and without any more hold up, here is a list of the 20 best strikers in champions league history......
Click Here to View the Slideshow
.
You can follow me on Twitter
@thedailyatz
and
Facebook
or visit my personal
WebSite