(Bleach Report) Aston Villa's English starlet left winger Ashley Young is claimed to be deciding his future when the season ends. Well, its almost over so he best sit down and decide what he wants to do.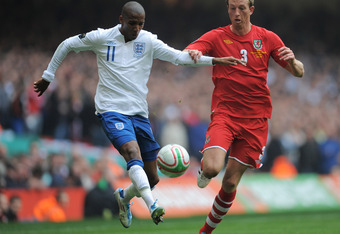 Michael Regan/Getty Images
He has a host of English sides chasing him, and the competition will be steep to sign him with Manchester United, Arsenal, and primarily Liverpool being linked with him.
The appeal of Liverpool might be lessened if they fail to even reach Europe after tomorrow, but he will get to end the season against them since the Reds travel to Villa Park for the most important game of their season, and if anything else Young can get a chance to taste of the faces he might be seeing on the training pitch before the summer is over.
You can follow me on Twitter
@thedailyatz
and
Facebook
or visit my personal
WebSite