(Bleacher Report) The Werder Bremen playmaker did not fare as well in Italy as he had planned as he was quickly sold back to the Bundesliga at the start of this season and Juventus then locked up Alberto Aquilani on loan.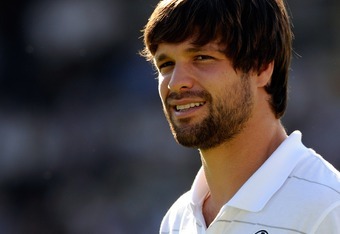 Claudio Villa/Getty Images
Considered one of the best midfielders in the world only a year or so ago, at the age of 26 he still has plenty of time to develop and at a cut rate of around £8.8m could see the Reds go after him. The little bit of time that Dalglish has been in charge has shown the affect he can have when it comes to bringing out the best in his players.
The return of Aquilani and the cheap transfer of Diego could see the Reds improve their midfield drastically for a very low price as that would place five world class internationals in the midfield with Diego, Aquilani, Lucas Leiva, Raul Meireles, and team skipper Steven Gerrard.
With the owners looking to make smart business decisions, this could be a way to make a huge injection of midfield quality, while allowing broader investment across the wings, attacking, and defensive fronts.
You can follow me on Twitter
@thedailyatz
and
Facebook
or visit my personal
WebSite