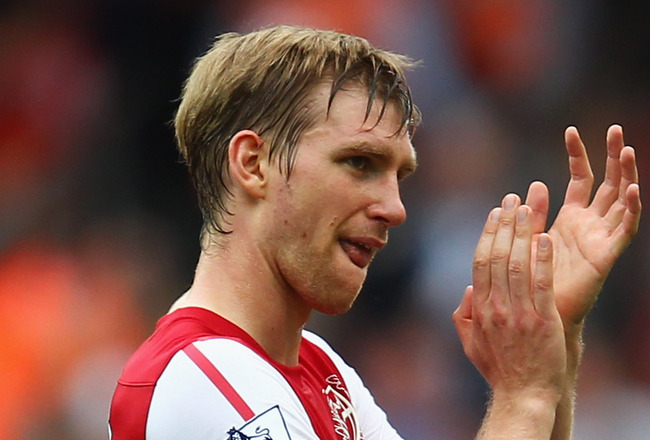 Clive Mason/Getty Images
(
Bleacher Report
) Arsene Wenger can finally breath at least a small sigh of relief as his club pulled of a narrow 1-0 victory over Swansea City thanks to Andrei Arshavin.
The Russian scored thanks to an error by Swansea keeper Michel Vorm, who has been sensational since his arrival from the Eredivisie up until that one moment. The keeper rolled a ball out to an inattentive defender allowing Arshavin to pounce and put the Gunners on top.
It would prove all that was necessary for Wenger to lead his club to their first victory of the season and hopefully kick off a better September than they had in August.
Wenger had spent big on the final day of the transfer window, and he included all of his new signings in the 18-man squad that came out to face his opponents, with both Per Mertesacker and Mikel Arteta getting the start.
So far it looks like these could be signings to get them through their tough year ahead, but not all will make the cut for the long haul as he will undoubtedly pursue more strength for the club come January.
Check back here for updates as they are added below
......Click to View the News
.
You can follow me on Twitter
@thedailyatz
and
Facebook
or visit my personal
WebSite