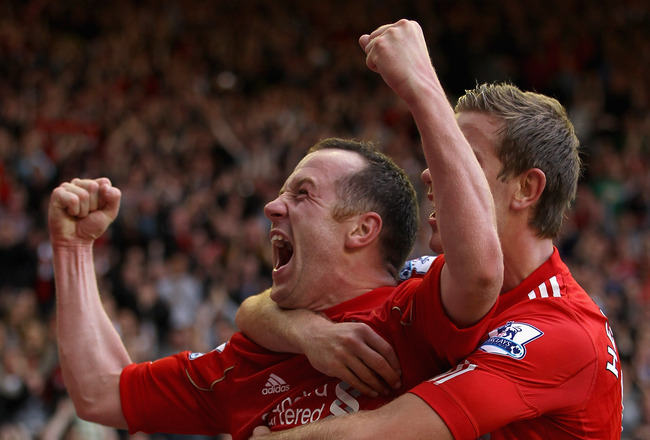 Clive Brunskill/Getty Images
(
Bleacher Report
) The Reds have enjoyed one of the best opening months to a season in years. Liverpool sit joint third in the league with seven points and a plus four goal differential keeping them above Chelsea.
Luis Suarez, Charlie Adam, Jordan Henderson and Martin Skrtel have all gotten off the mark in the League while Suarez, Maxi Rodriguez and Andy Carroll all scored as the Reds advanced to the next round of the Carling Cup.
With the transfer window complete and Craig Bellamy and Sebastian Coates the latest newcomers to the club, it continues to be a bright future with the Merseysider's ready to continue their fine form in the coming matches of September and beyond.
The lack of European football could start to have a positive effect his month as all the other top six clubs are set to open their UEFA campaigns.
It looks to be a great second month of the season for the Reds and here is a list of five bold predictions of what we could see our Reds achieve in September
......Click to View Slideshow
.
You can follow me on Twitter
@thedailyatz
and
Facebook
or visit my personal
WebSite