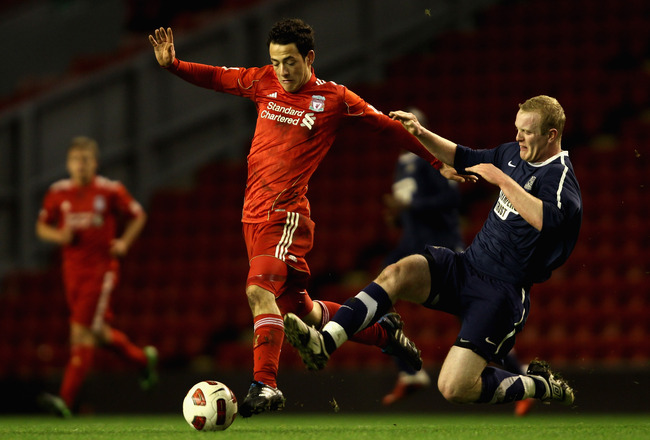 Clive Brunskill/Getty Image
(
Bleacher Report
)After watching Liverpool's youngsters come in and prove their quality last season, it is on the minds of many Reds supporters, just how far their academy starlets can go.
It has been interesting to dig deeper into the academy players, and some of those that are already starting to push their reputation in the first team.
As the years continue to tick up for veteran Reds like Steven Gerrard, Jamie Carragher and Dirk Kuyt with all of them age 30 or older. It is interesting to speculate whom will rise up through the ranks to eventually fill the voids left by their previous icons.
With that in mind, here is a look at a future starting eleven for the Reds if all the current academy stars were to rise up and take over the first team. Unfortunately not all of these guys may make it, but I certainly am hopeful of all of them showing their class in Red......
Click Here to Start the Slideshow
.
You can follow me on Twitter
@thedailyatz
and
Facebook
or visit my personal
WebSite