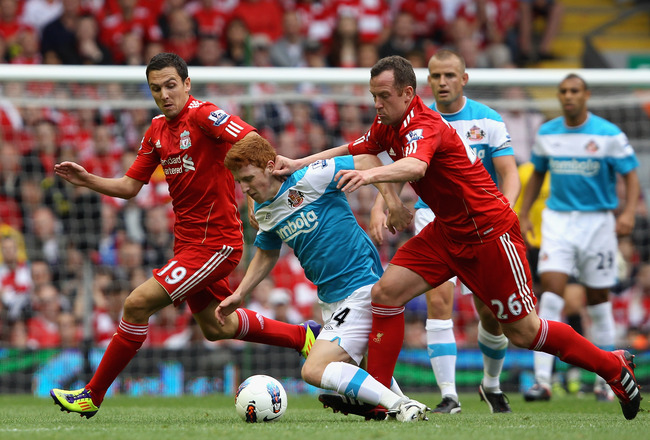 Clive Brunskill/Getty Images
(
Bleacher Report
)Despite the Reds being held to a draw in their home opener, their newer faces showed a lot of promise for the future.
Andy Carroll and Luis Suarez continue to prove they will be bright starts of the future and "El Pistolero" in particular looks to be the most endeared icon of the new batch so far.
The recent arrivals of Charlie Adam and Stewart Downing are also looking as though they will be more key to the future of Liverpool than many may have believed them to be.
After the opening weekend we can take a look at what they showed us on Saturday and perhaps take away that this is a bright attacking combination for the future......
CLICK TO VIEW SLIDESHOW
.
You can follow me on Twitter
@thedailyatz
and
Facebook
or visit my personal
WebSite