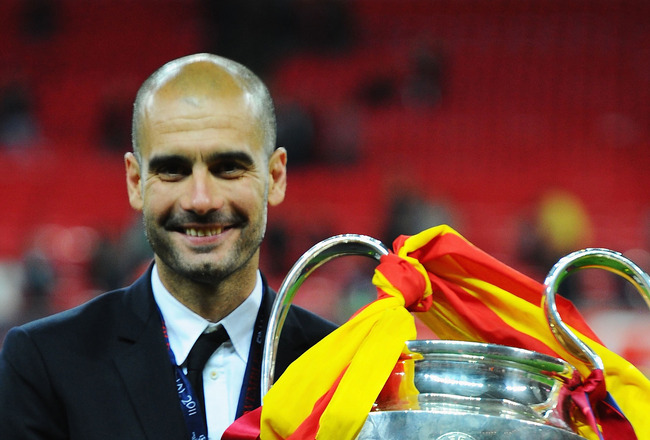 Clive Mason/Getty Images
(
Bleacher Report
)The arrival of Cesc Fabregas means Pep Guardiola and his transfer saga other the form Arsenal man is finally over. Personally I am extremely thankful for that.
However, there are still many rumors circulating about players that the young masterful tactician could possibly be thinking about eyeing up for the future.
With the club looking to most likely have concluded all their business for the Summer transfer window all the talk and planning shifts to what the Blaugrana could do come January. It is unknown how their first half of the season will fair as Real Madrid will be once again knocking on their door at the top of the table.
Selection looks to be a handful for Guardiola but he has shown that he will mix up his squad with fresh talent each chance he gets because the constant new competition appears to keep the team working their hardest.
With all things considered, here are five possible players that Guardiola could look at in January should the need or circumstances arise......
CLICK TO VIEW SLIDESHOW
.
You can follow me on Twitter
@thedailyatz
and
Facebook
or visit my personal
WebSite