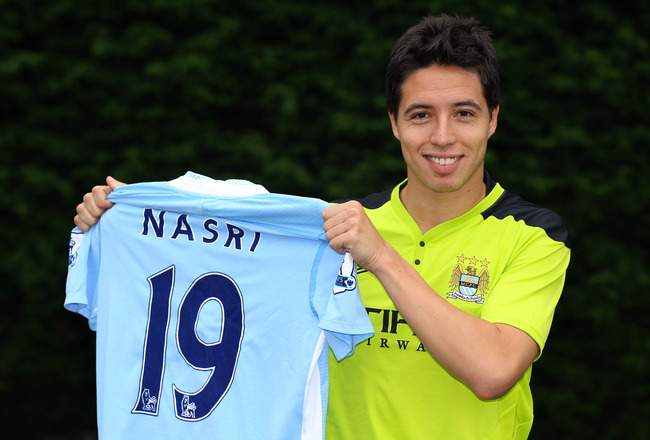 Alex Livesey/Getty Images
(
Bleacher Report
)Nearly two months of constant controversy and speculation surrounding Samir Nasri has finally come to a close in the past few days.
With the French International finally getting his move away from London, he has since been in the news for talking poorly of his old clubs' fans, but he has praised Arsene Wenger.
Manchester City shelled out £25 million to prize the midfielder away from the London club, who will have turned a £9.5 million profit on the player who cost them £15.5 million from Marseille in 2008.
The recently-turned 24-year-old was nothing short of sensational for the majority of his time with Arsenal, and despite all the speculation, he still put in a great shift against Liverpool in the Gunners 2-0 loss last weekend.
It is unknown if Nasri will start in the Citizens Sunday afternoon clash with Tottenham Hotspur, but he will most likely at least get a substitute cameo in front of his new adoring public......
CLICK HERE TO VIEW THE UPDATES
.
You can follow me on Twitter
@thedailyatz
and
Facebook
or visit my personal
WebSite