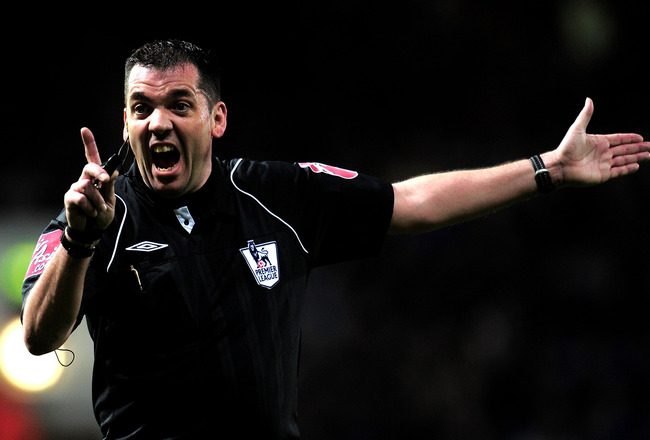 Thats it, once more and you are done sir!
Shaun Botterill/Getty Images
(
Bleacher Report
)The sending off of players is always a hot topic the English Premier League as it is the most physical league in the world according to many different sources.
Pace, aggression and passion are the fuel to the fire of the English game and it is no secret that the physicality of the English leagues as a whole make them the most watched of any league in the world as a whole collective.
Referees like Phil Dowd pictured above hold games in the balance as their decisions are made on the spot and have the ability to change games and alter teams seasons based on a split second of brilliance or negligence.
Taking that into consideration and looking at the results from last seasons disciplinary records I have compiled a list of the top seven clubs that will most likely see Red during the season......
CLICK HERE TO SEE THE SLIDESHOW
.
You can follow me on Twitter
@thedailyatz
and
Facebook
or visit my personal
WebSite