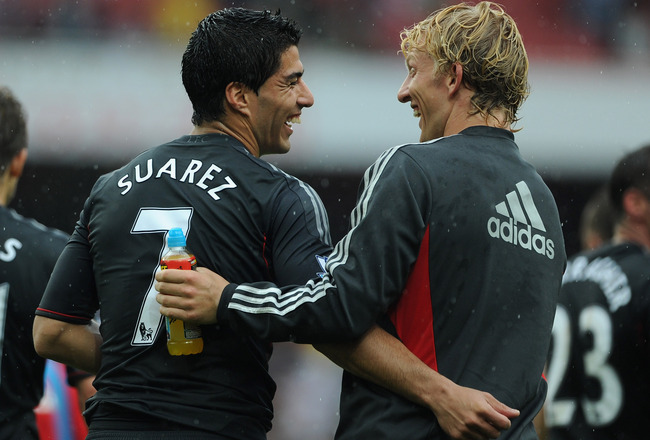 Michael Regan/Getty Images
(
Bleacher Report
)Liverpool are only two hours from facing off against Bolton. With the Reds having injuries to Glen Johnson, Raul Meireles and Steven Gerrard they are still not quite up to full strength.
However, they are much stronger than last season and have proven that.
The new boys seem to be settling in nicely. I am sure most of them will continue to hold onto their place in the first 11.
Jordan Henderson is the only player I expect to possibly be dropped, as Dirk Kuy'ts scoring history against Bolton could be a deciding factor for the Dutchman to start.
Here is a look at the Projected Reds Starting XI for today's match-up at Anfield......
CLICK HERE TO VIEW THE SLIDESHOW
.
You can follow me on Twitter
@thedailyatz
and
Facebook
or visit my personal
WebSite