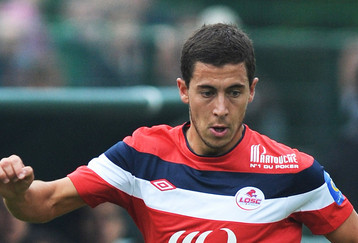 Valerio Pennicino/Getty Images
(
Bleacher Report
)Kenny Dalglish and Liverpool have been tracking Eden Hazard since January just as Arsenal. The Reds have been hoping to pull off an end around for the player and steal him out from under the Gunners nose if at all possible.
That same strategy seems to have paid off just recently as they beat the Gunners to Jose Enrique. However, Hazard more than likely will not be leaving Lille in the near future.
With Gervinho already gone and in Arsenal Red as well as Yohan Cabaye having left for Newcastle United, Lille will be keen to hold onto their last remaining play maker for the time being. The loss of two of their best players this summer will most likely see them struggle to repeat or succeed in the Champions League.
That possibility could see Hazard on the market next season with a better chance of him moving if he is frustrated after a poor title defense thanks to a partially dismantled team.
You can follow me on Twitter
@thedailyatz
and
Facebook
or visit my personal
WebSite