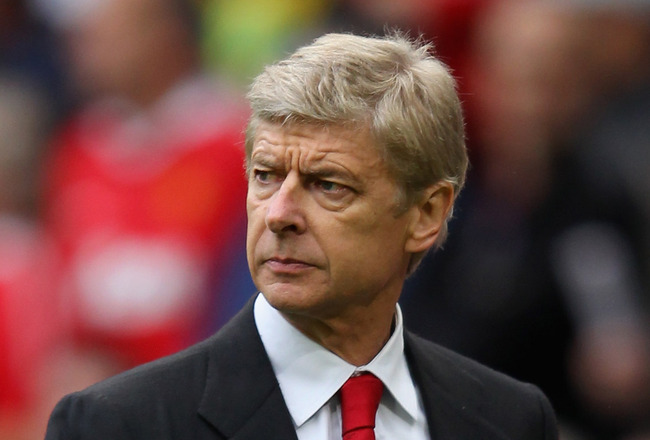 Alex Livesey/Getty Images
(
Bleacher Report
) After a horrid Sunday afternoon at Old Trafford, Arsene Wenger looks to finally show true signs of life in the transfer market.
He has brought in £60 million to stock his transfer kitty with the sales of Cesc Fabregas to Barcelona and Samir Nasri to Manchester City.
However, until this weekend's 8-2 humbling defeat to rivals Manchester United, he has looked content not to spend.
It is now down to the fact that his team is just not good enough and he cannot simply rely on his youthful talent. He needs proven players with veteran leadership to ensure he has a fighting chance of turning out the same result as in 2006-07.
That was the last season Arsenal sat on only one point after three games and the Gunners still finished fourth. But this season looks to have already proven it will be a tougher battle for fourth than ever as Chelsea, Liverpool, Manchester City and Manchester United are all at the top of the table and ready for a fight to the finish.
Here are seven players he is considering
......Click to Start Slideshow
.
You can follow me on Twitter
@thedailyatz
and
Facebook
or visit my personal
WebSite