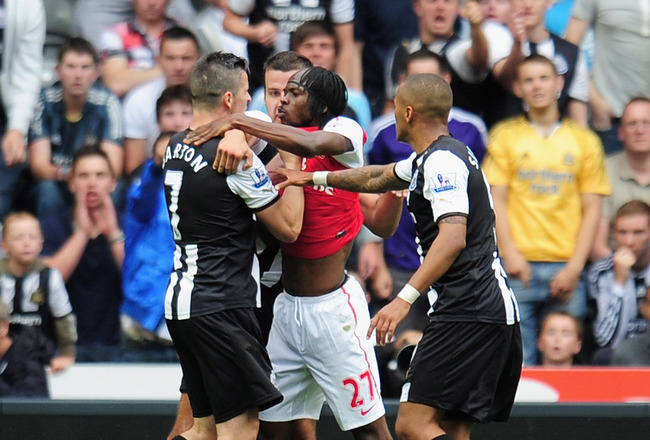 Shaun Botterill/Getty Images
(
Bleacher Report
)The first week is now in the books following Manchester City's bashing of Swansea City. The Citizens ended the week on a high note as it was a clean game with no cards handed out making it perhaps the friendliest game of the week.
However, other matches around the league saw tempers flair, and some of the usual suspects right in the thick of things as the red cards have already started to pile up.
Referees were busy this weekend as 44 players received cards, and in this weekly round-up we take a look at the bookings from each game of the weekend.
We cap it off with the best or worst moment of the weekend. The belief in it being the best or worst moment is solely up to your own opinion.
So let's get to the good stuff......
CLICK TO VIEW THE SLIDESHOW
.
You can follow me on Twitter
@thedailyatz
and
Facebook
or visit my personal
WebSite