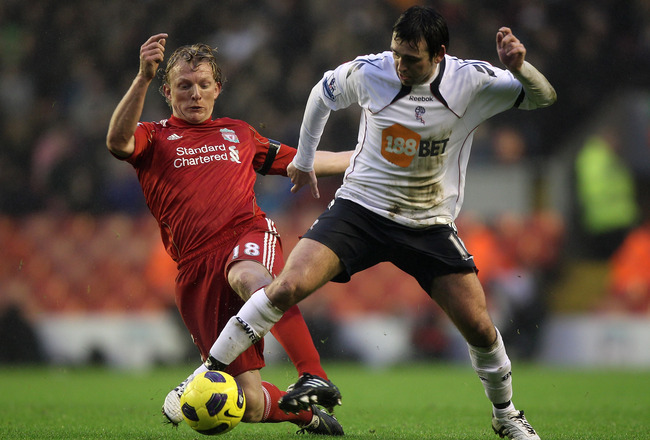 Michael Steele/Getty Images
(
Bleacher Report
)The Reds enjoyed finally getting a victory against Arsenal last weekend, and during they week they advanced to the next round of the Carling Cup.
Bolton Wanderers also advanced this week in the Carling Cup, but they suffered a frustrating 3-2 loss to Manchester City at the weekend.
Gary Cahill remains a Trotter for now and the Reds will be hoping to get their first home victory of the season and remain undefeated.
That said, let's take a look at some of the key matchups for Saturday's game at Anfield......
CLICK HERE TO START THE SLIDESHOW
.
You can follow me on Twitter
@thedailyatz
and
Facebook
or visit my personal
WebSite