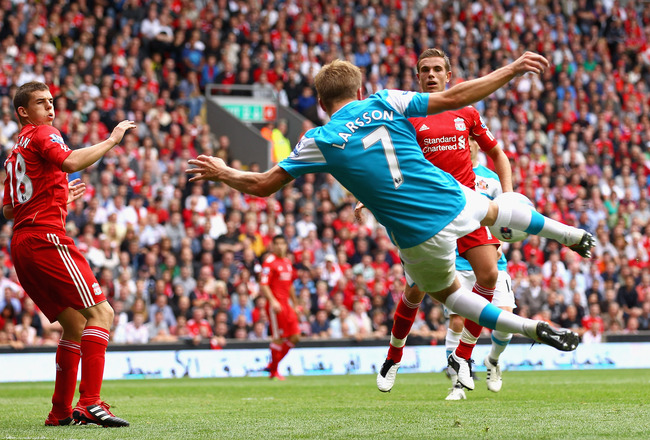 Clive Brunskill/Getty Images
(
Bleacher Report
)The second full weekend of matches in the new English Premier League season is already quickly approaching.
Liverpool, Chelsea and Arsenal were all held to disappointing draws by Sunderland, Stoke City and Newcastle United. Queens Park Rangers and Swansea City got a not so warm welcome to the EPL, while Norwich City held their own against Wigan, showing their intent to fight for the 17th spot this season to stay up.
Manchester United have suffered an injury crisis for the time being as both of their star center-half's went down in the second half of their season opener against West Bromwich Albion. Sir Alex is expected to name his two young stars in the squad and their time to prove their worth may be coming sooner than believed.
Arsenal have a lot of questions to answer and they now have at least part of the cash required to give their fans and followers something. The sale of Cesc Fabregas has been a heated topic, but honestly, now that he has left it should allow many to just breath a sigh of relief and move on.
With so much drama already unfolding in the league I cannot wait to see what all happens this coming weekend.
So here we go with this weeks English Premier League Match Previews for Matchday Two of 2011-12......
CLICK HERE TO VIEW THE SLIDESHOW
.
You can follow me on Twitter
@thedailyatz
and
Facebook
or visit my personal
WebSite