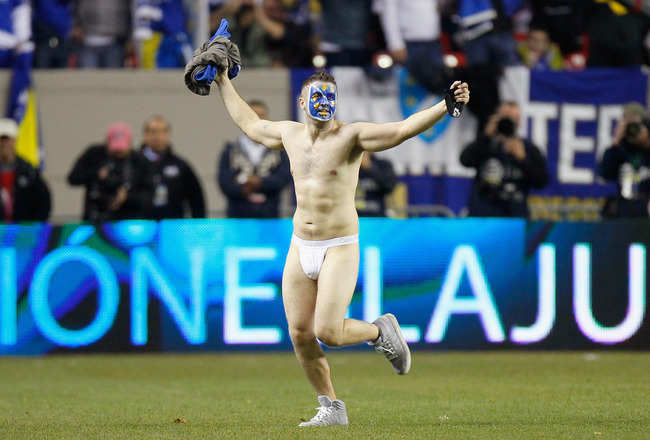 Kevin C. Cox/Getty Images
(
Bleacher Report
)It is a hard thing to quantify, what makes one a loser that is. There is no real grounds for the label of a loser other than what your personal beliefs hold you to take as such.
In making the decisions for the inclusions in lists such as this some cases completely solve themselves for you. Other instances force you to sit back and think for a little bit before you can or cannot pass judgement.
What follows is literally the result of hours of research and mulling over of possible inclusions. Another interesting factor that came up is that in some cases you have to consider groups as losers as well if it was a collective effort in being labeled as such.
With that now on your mind, I challenge you to start pulling out your personal list of the biggest losers in the world of football because I want your lists in the comments so we can really makes this an interesting thread and discussion.
Now then, on to the first loser......
CLICK HERE TO START THE SLIDESHOW
.
You can follow me on Twitter
@thedailyatz
and
Facebook
or visit my personal
WebSite