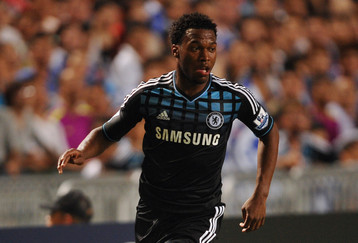 Raf Sanchez/Getty Images
(
Bleacher Report
)David Moyes and the Toffees have been lacking a true striking partnership for what seems like forever. Forward after forward rotates through but seems to not have what it takes to truly be consistent. Luckily for Moyes he has eight pretty great players always behind the front line that usually are enough to make up for the lack of a decent attack all the time.
This season he could be on the lookout for a different kind of solution to the problem. In the past he has bought and sold players but now he seems more intent on a different approach.
With limited funds having hampered any real moves for the blue side of Merseyside, unlike their rival neighbors at Anfield where the Liverpool Reds have splashed out over 100 million since January, the Toffees are a bit more economical.
So economical in fact that rather than buy his players, the shrewd Scottish manager is looking to tap into the loads of youthful talent spread throughout the league.
Daniel Sturridge looks to be his primary focus at the moment as he believes the combination of the young Chelsea player that was sensational on loan at Bolton Wanderers last season, could create a deadly front line attack with young Jermaine Beckford.
A young partnership in the English Premier League for Everton could be a blessing or a curse as the youthful vigor and cockiness could lead them to astonishing results, while their inexperience could be their downfall.
You can follow me on Twitter
@thedailyatz
and
Facebook
or visit my personal
WebSite