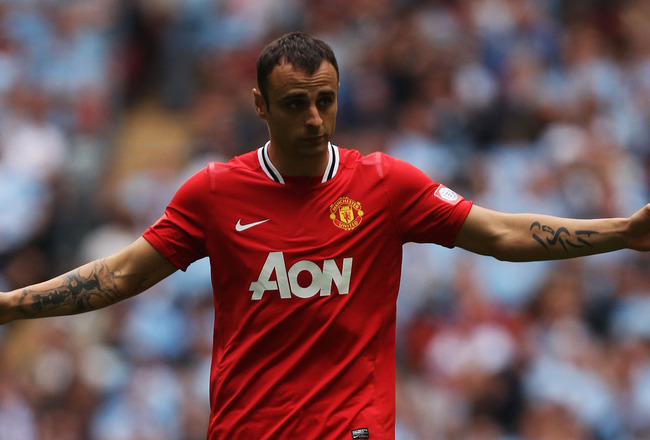 Ian Walton/Getty Images
(
Bleacher Report
) Dimitar Berbatov has been tipped to leave Old Trafford ever since his apparent falling out with Sir Alex Ferguson during and after his failure to even appear on the bench for Manchester United's 2011 UEFA Champions League Final match against Barcelona.
The 2010-11 Barclay's English Premier League Golden Boot winner looked to be on his way out of Old Trafford early in the summer.
Despite Sir Alex Ferguson having squashed the rumors of the Bulgarian's departure, it still remains a hot transfer topic.
Danny Welbeck's rise to prominence in the face of both Dimitar Berbatov and Javier Hernandez has many questioning where the 30-year-old actually fits in.
Michael Owen and Federico Macheda are also on the attacking fringes with United, which leaves Berbatov left wanting for first-team action.
He may or may not be on the move, but if something happens in the final few days, here is a list of five possible destinations where the 20-goal scorer could be headed as the transfer window is quickly reaching its final days
......Click to View Slideshow
.
You can follow me on Twitter
@thedailyatz
and
Facebook
or visit my personal
WebSite