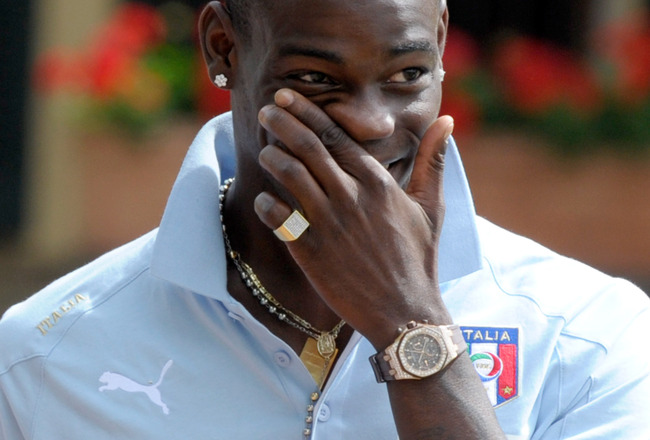 Claudio Villa/Getty Image
(
Bleacher Report
) The world of football has seen its fair share of crazies over the years. Currently one of the biggest headcases of the current generation is Manchester City striker Mario Balotelli, whom will be discussed later.
In the spirit of one of the newest leading members of the headcases, it seems necessary to take a look back at some of those who have come before him.
Several of them are well known for their antics, while others have either faded from the spotlight or disappeared in most cases all together in the attempt to resurrect their reputation.
So let's get his party started with a little German madness......
Click Here to Start the Slideshow
.
You can follow me on Twitter
@thedailyatz
and
Facebook
or visit my personal
WebSite