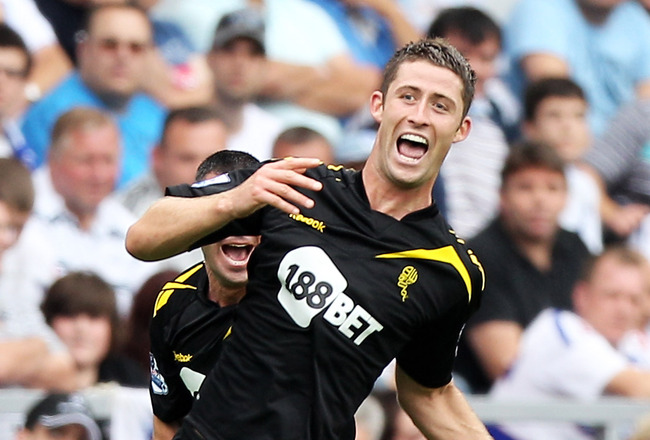 Michael Steele/Getty Images
(
Bleacher Report
)Bolton Wanderers play host to Manchester City in less than 24 hours and with it comes a lot of speculation. Both clubs completed 4-0 beatings of freshly promoted teams last weekend.
Along with that both teams started the year off at the top of the table for the first time in years.
Transfer speculation with Arsenal is also swirling around both teams as Manchester City are in the final stages of signing Samir Nasri, while the Gunners are still hopeful of bringing Gary Cahill to the Emirates before the next ten days have pasted them by.
However, there is a match to be played today and the bragging rights at the top of the table are at stake as which ever side wins will remain on top of the pile for at least 24 hours before Manchester United plays Tottenham on Monday.
With that said, there are some key one on one match-ups that are likely to be seen throughout the game and could play heavy parts in the outcome.
That said, with no further delay here are five pairings that could see some great action and importance this coming afternoon......
CLICK HERE TO START THE SLIDESHOW
.
You can follow me on Twitter
@thedailyatz
and
Facebook
or visit my personal
WebSite