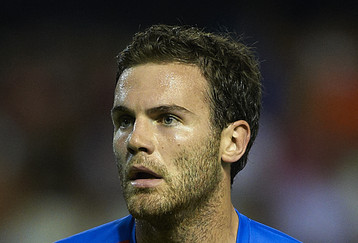 Manuel Queimadelos Alonso/Getty Images
(
Bleacher Report
)Juan Mata was originally a Liverpool target as the Reds had been tracking him since January. However, his performance in Spain's U21 European Championships was a stock raising moment if there has been one.
With the Reds most likely out of the running as the player was destined to want Champions League football, Liverpool turned their full attentions to the signature of Stewart Downing whom they signed in the early part of July.
Arsenal brought in Gervinho from Lille and the Ivory Coast international has shown he will be most likely be quality. However, with the departure of Cesc Fabregas and the impending departure of Samir Nasri, Arsene Wenger is in desperate need of additional midfield players with experience and top class skill.
Mata has all of that in a 23-year old package. The Valencia winger has been in the first team of a top four Spanish club since breaking into the squad in 2007-08. In his four seasons in La Liga has has 174 total appearances with 46 goals and 43 assists. The Gunners could use both of those stats in their line-up.
However, recent rumors show that Wenger needs to lock in a deal now as Chelsea are strongly linked with the media plastering a possible €27 million move on all corners of the market.
Wenger needs another midfielder of this quality but he may have left it all a little to late to capture the Spanish youngster.
You can follow me on Twitter
@thedailyatz
and
Facebook
or visit my personal
WebSite