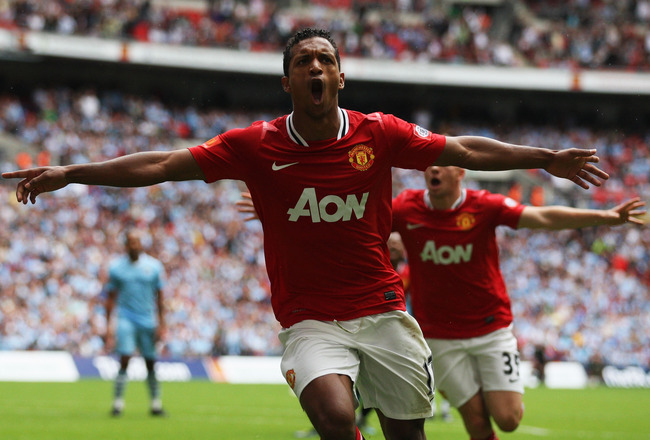 Ian Walton/Getty Images
(
Bleacher Report
)The FA Community Shield provided just the kind of match that the English Premier League needed to build this coming weekends opening fixtures.
Manchester City stormed out of the gates to take a 2-0 advantage into the break, and nearly ruined my Manchester United victory prediction from last Thursday. However, the Red Devils gave their noisy neighbors a lesson in the game.
That lesson, there are two halves to any football match. You may have won the first half but we destroyed you in the second. Goals from Joleon Lescott and a belter from Edin Dzeko were cancelled out by two Nani strikes and a great free kick winning shot from young defender Chris Smalling.
With the action now three days past, I thought I would take a look back and really talk about who impressed the most in the 3-2 United victory......
Click Here to Start the Slideshow
.
You can follow me on Twitter
@thedailyatz
and
Facebook
or visit my personal
WebSite